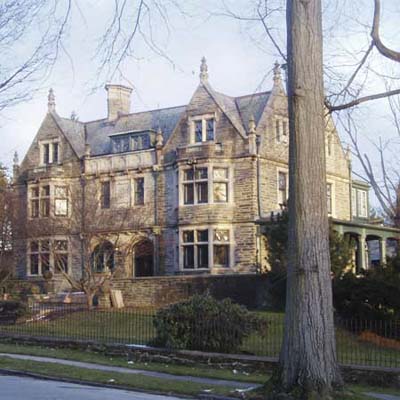 What's the best neighborhood in Philly to buy an old house? This Old House Magazine says Mt. Airy, recognizing it among the best neighborhoods in the Northeast. With the help of PreservationDirectory.com and realtors, This Old House put together its third annual list for its March issue, which will hit stands on February 19.
The Northwestern district along Germantown Avenue was a favorite, chosen for Best for City Life and Fixer-Upper categories. It ranked up there with places like Stuyvesant Heights, Brooklyn and Bangor, Maine. Both historical and affordable, Mt. Airy has always been a Philadelphia gem. You can read what This Old House has to say about it in their online article, Best Old House Neighborhoods 2010: the Northeast.
We learned some interesting facts, including that Mt. Airy is often referred to as Berkeley East, and that some owners rent out one side of their mini mansions. Well done, Mt. Airy. We're proud to call you one of ours.
Photo Credit: Mt. Airy USA
Feel free to subscribe to our blog or our monthly newsletter to stay up to date with our latest posts and information on the Philadelphia Real Estate Market.  You can also sign up to receive the Philadelphia Real Estate Blog via email.